-->
Michael Jackson's 'Neverland' Relists for $31 Million—Or 70% Off
before the documentary 'Leaving Neverland' hits the airwaves, the California property of the late pop star seeks a fraction of its original 2015 asking price.
BY CANDACE TAYLOR | ORIGINALLY PUBLISHED ON FEBRUARY 26, 2019 | THE WALL STREET JOURNAL
1 of 10 The main house at the ranch.JIM BARTSCH
The onetime "Neverland" ranch of the late pop star Michael Jackson is returning to the market for $31 million, a dramatic discount from its original asking price of $100 million in 2015.
It is the latest development in the yearslong effort to sell the property. In 2017, after nearly two years on the market at the $100 million price tag, the property switched listing agents to Beverly Hills, Calif.-based Joyce Rey of Coldwell Banker, and the price was slashed to $67 million. A few months later it was taken off the market. It is now being relisted at the $31 million price with Suzanne Perkins of Compass, who was one of the original listing agents from the property's first go on the market in 2015.
Ms. Perkins said the property failed to sell in part because "a price tag of $100 million is not chump change." Plus the property didn't show well because of the drought affecting California at the time, said Kyle Forsyth, a colleague of Ms. Perkins who shares the listing. The property was also held off the market because of the mudslides and wildfires that afflicted the Santa Barbara, Calif. area. "Everyone pulled back for about a year in general," Mr. Forsyth said, but now "it's the right time."

Katy Perry Finds Buyer for Her Los Angeles Compound https://mansion.global/2Twfe3I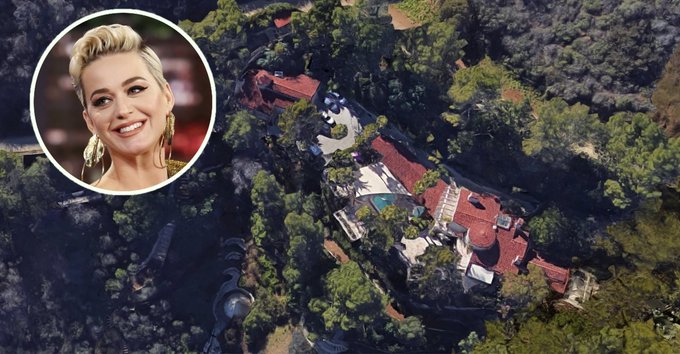 611:15 PM – Mar 5, 2019Twitter Ads info and privacySee Mansion Global's other Tweets
Well, sort of: In a few days, HBO is slated to air a documentary entitled "Leaving Neverland" that details the accounts of two men who say they were molested by the pop star as children. Mr. Jackson's estate filed a breach of contract lawsuit against HBO, alleging that airing the documentary would violate a nondisparagement clause from a 1992 contract with Mr. Jackson, according to Howard Weitzman, an attorney for the Jackson estate.
Mr. Weitzman said the timing of the listing has no relationship to the documentary and lawsuit and is entirely coincidental. Mr. Forsyth added that the owners want to sell because "it's time for new stewardship."
RELATED PROPERTIES